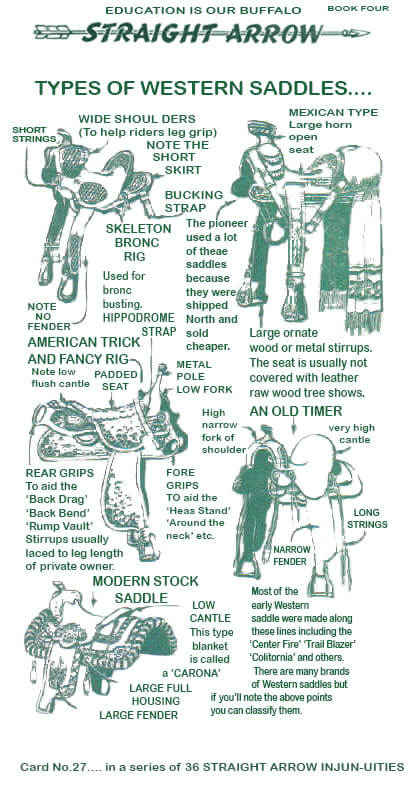 FLEXIBLE TREE SADDLE:
Flexible tree saddles have a stiff fork and cantle, but flexible bars that allow the tree to move with your horse. They'll also fit a variety of horses.
RANCH SADDLE:
A ranch saddle is a heavyweight, durable saddle meant for extended hours of riding and tending livestock. They're made to be genuine working saddles.
TRAIL OR PLEASURE SADDLE:
Trail, or pleasure, saddles are often lighter and come with a padded seat for your comfort when riding.
ROPING SADDLE:
A well-designed roper saddle will let you to move freely so you can chase, rope, and dally a cow to the horn with ease.
REINING SADDLE:
Reining saddles are made for use in reining competitions. This design also helps keep you in a properly balanced posture while allowing close touch to convey moves to your horse with forward hung stirrups that are meant to seat you back and deep for fast starts and stops.