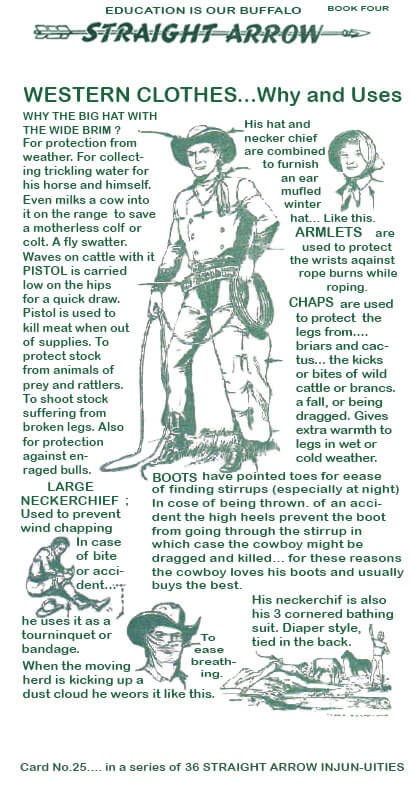 Western clothing often includes Western shirts with pearl snap fasteners and vaquero design elements, blue jeans, a cowboy hat, a leather belt, and cowboy boots, to name a few.
Hat:The bowler hat, rather than the slouch hat, was popular in the early days of the Old West.
Shirt: A Western shirtis a typical piece of Western clothing with a stylized yoke on the front and back. It's usually made of chambray, denim, or tartan fabric with long sleeves, and it's sometimes seen with snap pockets, bandana fabric patches, and fringe in newer versions.
Coat:When it comes to jackets, both line dancers and historical re-enactors have a lot of options. Frock coats, ponchos made popular by Clint Eastwood's Spaghetti Westerns, and other items are among them.